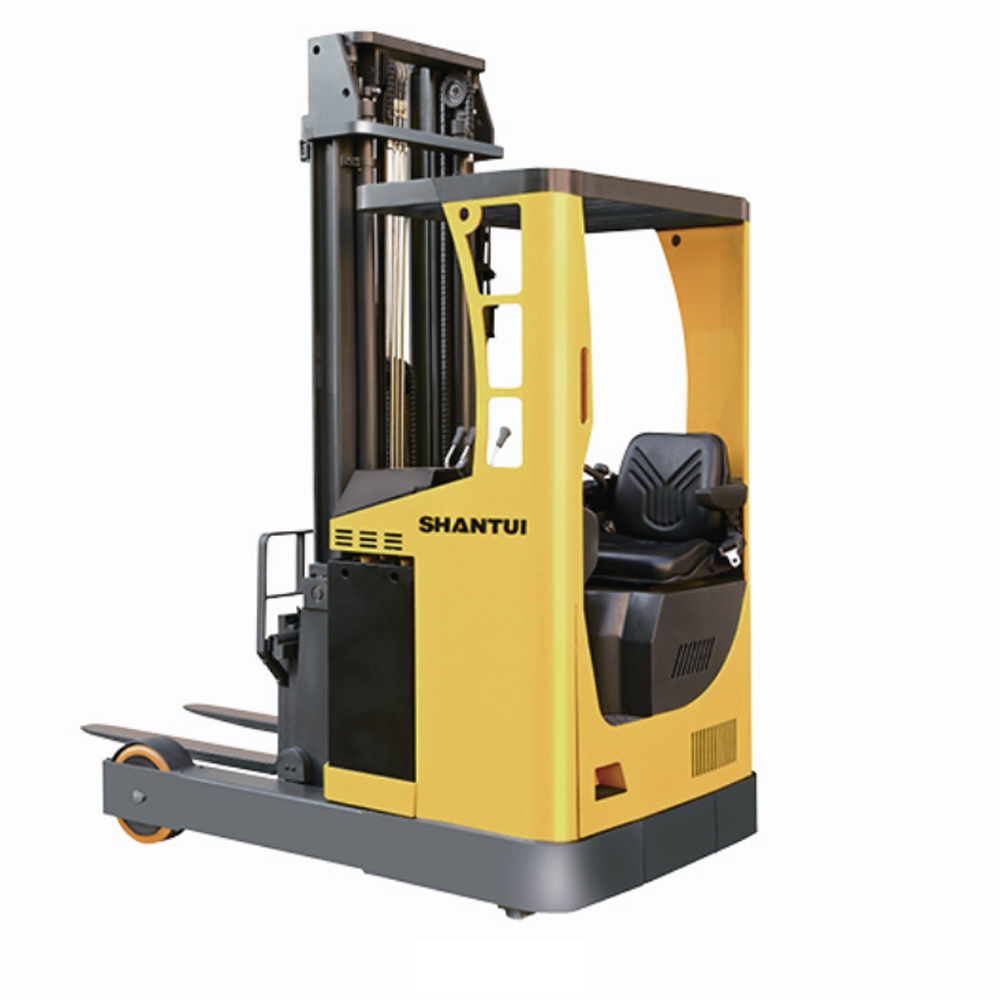 Reach Truck including reach lift truck, fork reach truck, narrow aisle lift truck, capacity from 1.0 ton, 1.5 ton, 1.8 ton, 2 ton, lifting height from 3 meter to 10 meters.
SAFETY AND STABILITY
Advanced AC control system eliminating the motor brushes and directional contactor, which makes the minimal maintenance requirements.
Step less speed control Intelligent regenerative brake system: increase overall truck performance by decreasing battery charge intervals.
Equipped with adjustable hand-rest, adapted to different operator.
Multi-function display: battery state, hour meter, fault indicator etc.
Two sides-way battery with roll-out system is very convenient to replace batteries.
Damping cushion for low-noise operation.
Built-in pressure relief valve protects the trucks from overloads.
Emergency power disconnect.
STRUCTURAL
Low Center of Gravity ensures the stable operation.
Vertical driving wheel has a small turning radius and easy to maintain. The motor structure is water-proof and dust-proof.
The Scissor Reach Forks is operated by electric controller, which makes operation stable and no impact.
SERVICEABILITY
Low battery protection setting prolongs the battery use time.
CAN bus technology reduces wiring complexity and increase reliability.
All pivot points have grease fitting and serviceable bushing, reducing component wear and extending component life.
The back cover is easy to open for maintenance and adjustment of parts of valve, oil tube and electronic parts.
Shantui products including Diesel Forklift, Electric Forklift, Heavy Duty Forklift, Gasoline Forklift, container forklift, Side Loader , Pallet Truck , Construction Machinery including shantui bulldozer, Wheel Loader , Crawler Excavator, road roller, generator set, motor grader, truck crane, Construction Machinery Parts, Shantui Parts, Cummins engine parts, komatsu parts, and other machinery parts.